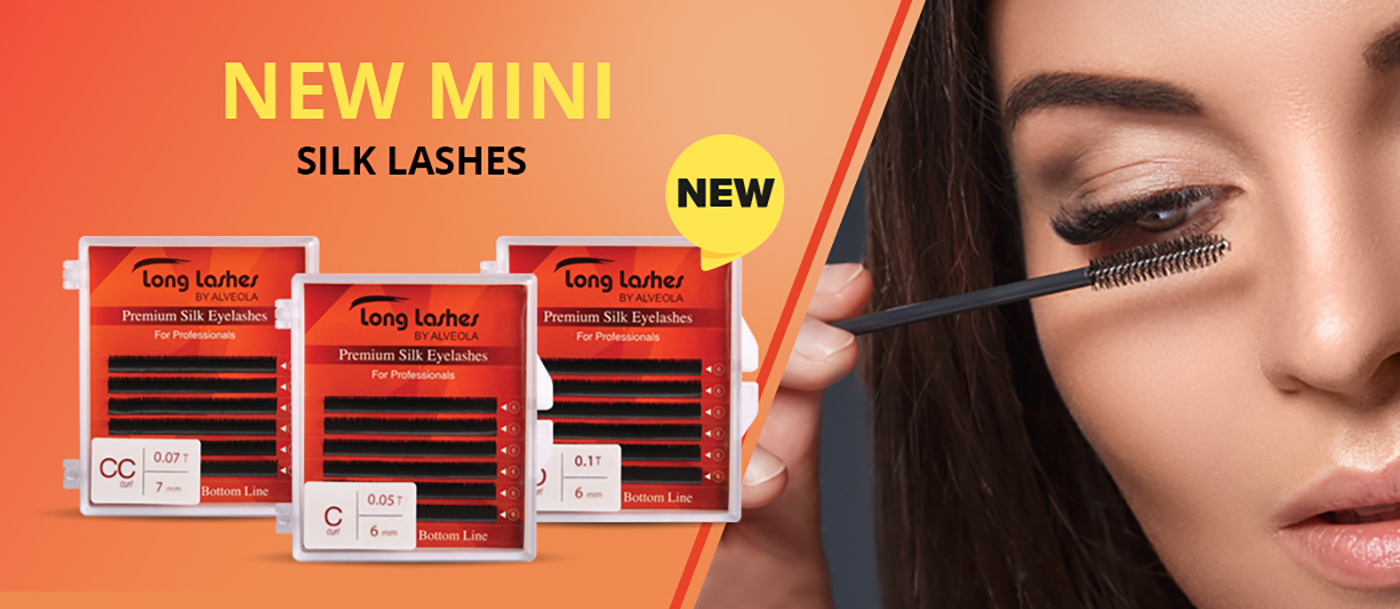 Long Lashes Extreme Volume Silk lashes – new sizes are available
The 6 and 7mm long eyelash sizes allow you to create a more natural, more accurate, more precise styling. By using these sizes in the outer and inner corners of the eye, you can do a perfect and professional job even when designing an eyelash set. 
The new trays have 6 rows. The lashes are available with C, CC and D curls. The thickness can be chosen too: 0,05mm; 0,07mm and 0,10mm. You can use them for any technique.
Their main features: long-lasting curls, easy to create fans and a deep black, glossy surface. 
Our Long Lashes Trainer Brigitta Bársony says: "Baby doll lash style is my favourite. I use this in a lot of cases because with this styling I optically open the eyes of my guests. Using short-sized lashes, we get the most beautiful frame line. However, it is very important to pay attention to the fact that when designing the frame line, we do not follow the direction of the natural lashes, as our set can get easily messy."